Schedule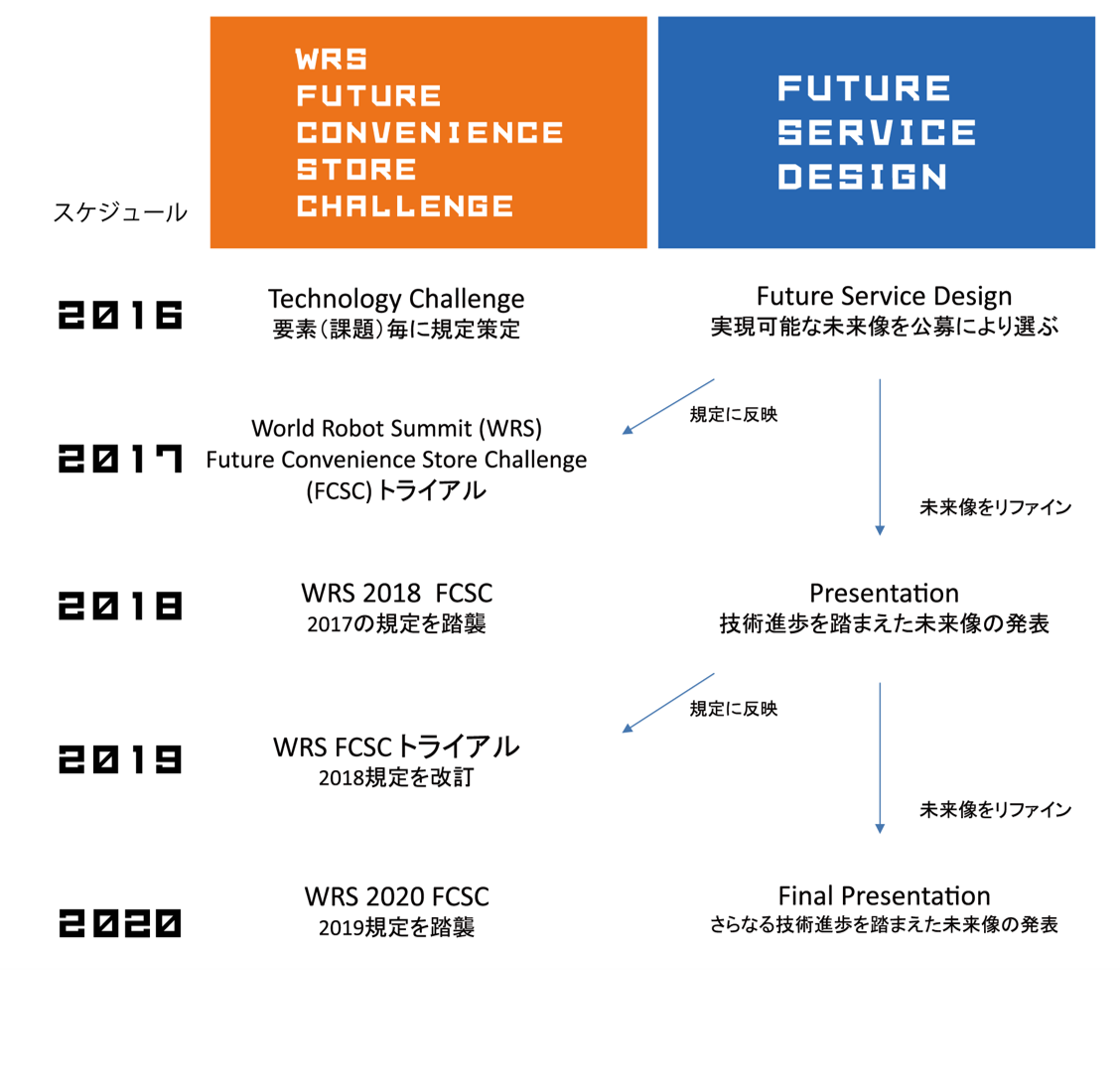 2016
Future Service Design Award: Invite suggestions about what convenience stores of the future will be like, using robot technology.
Application period: Monday September 26 to Friday September 30, 2016
2017
WRS Future Convenience Store Challenge trial event: Based on the best proposal(s) from 2016, identify the service elements required to achieve this, consider the issues to be tackled with robot technology, and hold a contest for the technical issues. This contest is held as a trial for the Future Convenience Store Challenge (FCSC) at the World Robot Summit (WRS).
2018
In addition to the WRS 2018 Future Convenience Store Challenge, in order to refine the vision of the future based on the progress of technology, the vision will be revised and presented, with the winner of the Future Service Design Award.
2019
Hold a trial for the FCSC at the WRS, to encourage further development of technology. The regulations will be revised based on the previous year's presentation.
2020
WRS 2020 Future Convenience Store Challenge + Presentation: Implemented in the same way as 2018, but present and demonstrate more advanced technology and a more refined vision of the future.