WRS Future Convenience Store Challenge Trial Competition
Last update :
Overview
This is the world first challenge aiming to realize the future convenience store, where new services are offered to customers through robotics that can help reduce the burdens of the employees.
We expected participant to compete all the following three tasks.
The participant who execute either one of three tasks are also welcome.
Stocking and Disposing Tasks
Self-stocking of daily products (onigiri rice ball and bento lunch boxes, etc.) and disposing expired products.
Customer Interaction Task
Demonstration of future / sophisticated customer service in near future using robot technology.
Toilet Cleaning Task
Cleaning of the toilet bowl and the floor in toilet stall.
Notice. You can participate from one of the above tasks
Rule Book (Last Update:Apr.24, 2019)
Venue
Tokyo Big Sight South Halls 4
Schedule
December 19-21, 2019
Participating teams list
Happy Robot (Kanazawa Institute of Technology / Japan)
TAK (Tokyo Metropolitan University / Japan)
 NAIST-RITS-Panasonic (Nara Institute of Science and Technology / Japan)
Team Meijo (Meijo University / Japan)
OCU-KDEL (Osaka City University / Japan)
HSRL-CoR (Osaka ElectroCommunication University / Japan)
Suzuki Takuo Laboratory (Aichi Prefectural University / Japan)
HARChuo (Chuo University / Japan)
TeamK (KAIST / Korea)
TeaM Ususama (Tokyo Metropolitan University / Japan)
Schedule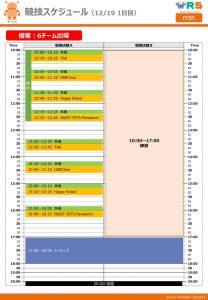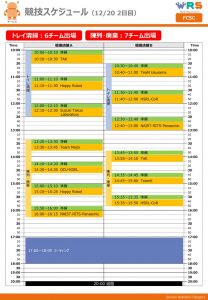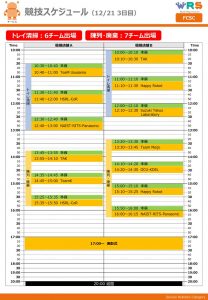 Result